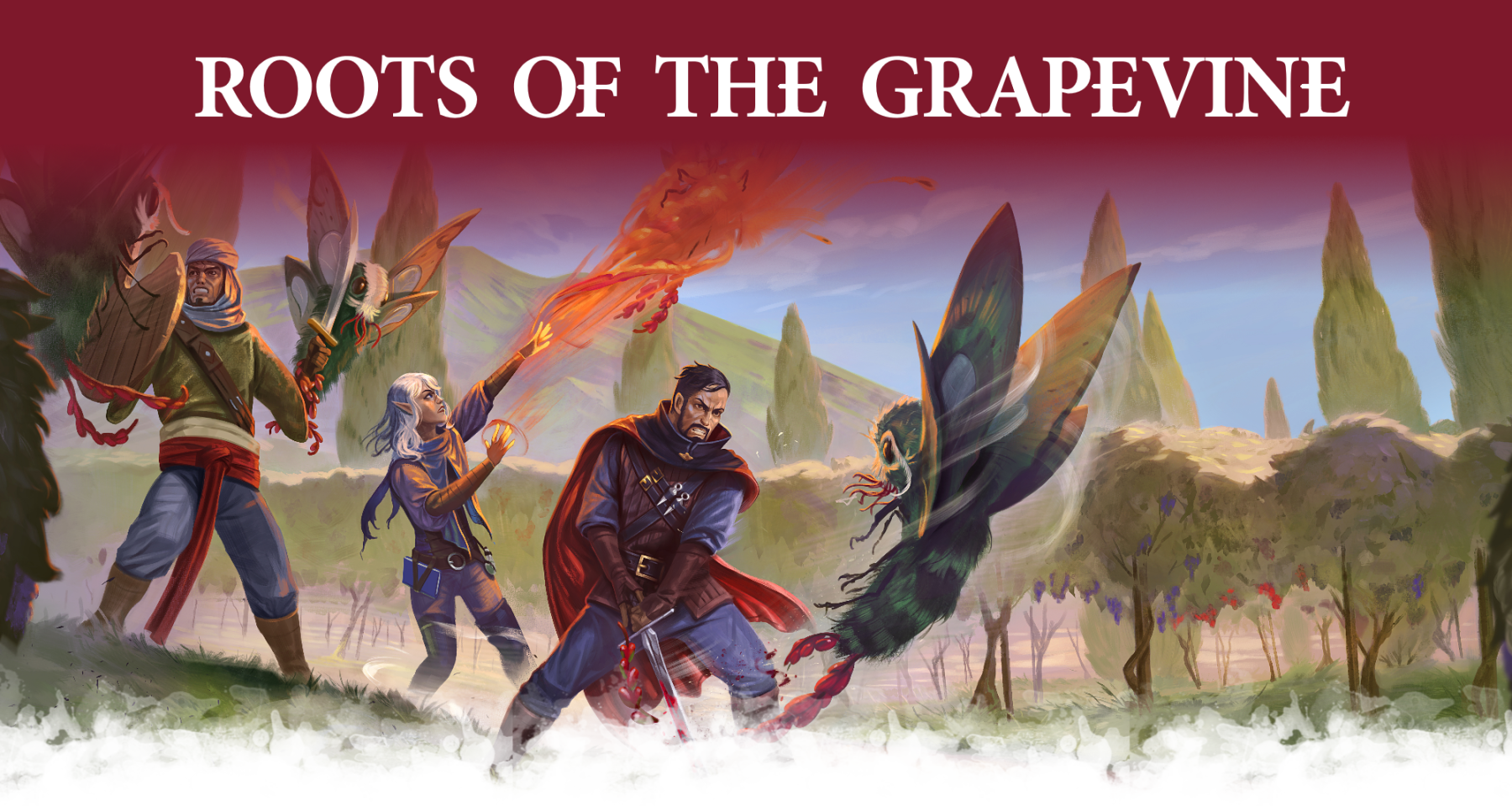 Roots of the Grapevine: An Adventure for 5e and Pathfinder 2e
Vitis Vineyard awaits you.
Dare you delve into its past?
Explore the abandoned Vitis Vineyard on the outskirts of Deveros, unearth its dark history, and, if you're bold enough, claim this Romanesque domus as your new home.
This is a great starter adventure for those seeking a fresh world to explore, filled to the brim with classical history melded into an inclusive and vibrant high fantasy universe. Players embark on a 4-6 hour adventure into the depths of this mysterious domus where they'll unearth a layered history of chthonic cults, exciting encounters, and mischievous miscreants. Available for both Fifth Edition and Pathfinder 2nd Edition.
Meet friendly and not-so-friendly NPCs.
Unravel long-forgotten stories.
Befriend fluffy critters with tasty snacks.
Claim ownership of an entire vineyard.
Become embroiled in Deveros's local mercenary circles.
Find out if you are the hunters or the hunted.
Finish this adventure and jump right into the next with our preview supplement, Deveros In A Nutshell.
Features:
A new-player-friendly starter adventure for both Fifth Edition and Pathfinder 2nd Edition.
Oodles of high quality art created by exceptionally talented artists.
An engrossing mystery which unravels as the players explore.
Additional lore, plot hooks, and suggestions for follow-up adventures.
You Will Get:
Two full-colour 17-page PDF adventures, one for Fifth Edition and one for Pathfinder 2nd Edition.
Both high-resolution and VTT-friendly maps of the Vitis Vineyard.
Content Warnings:
Ghosts.
Insects.
Rodents.
Soul Entrapment.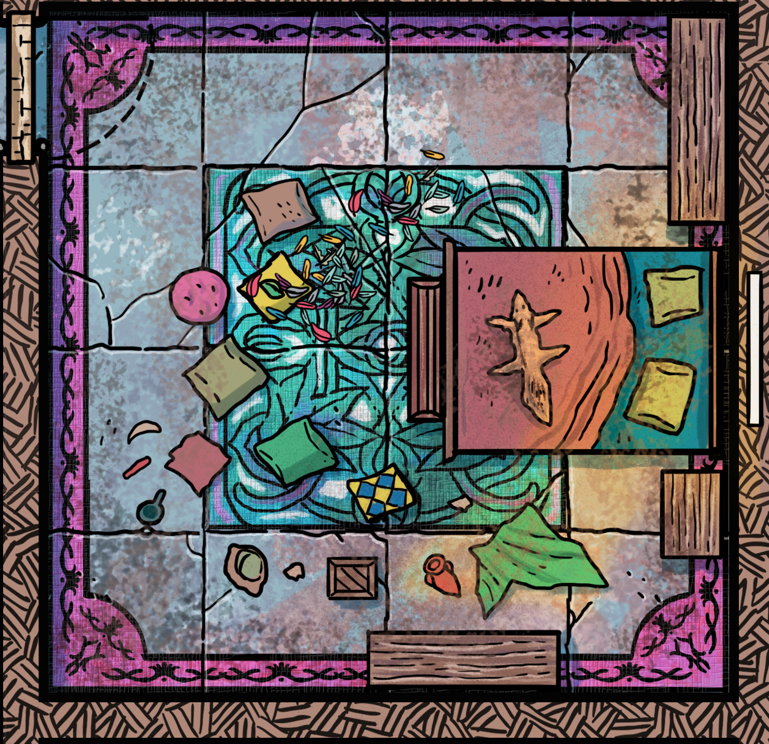 Download
Click download now to get access to the following files:
5e RotG Digital.pdf
23 MB
PF2e RotG Digital.pdf
22 MB
VINEYARD-MAP-50X60-300DPI.jpg
172 MB
VINEYARD-MAP-50X60-300DPI_Labeled.png
493 MB
VINEYARD-MAP-50X60-VTT.jpg
23 MB
Comments
Log in with itch.io to leave a comment.
Map files corrupted, unable to view 300 dpi maps using winrar and/or 7zip to extract.
Thanks for letting me know! I've removed the zip and just uploaded the maps as individual files, as there were only three of them. Hopefully that works for you :)