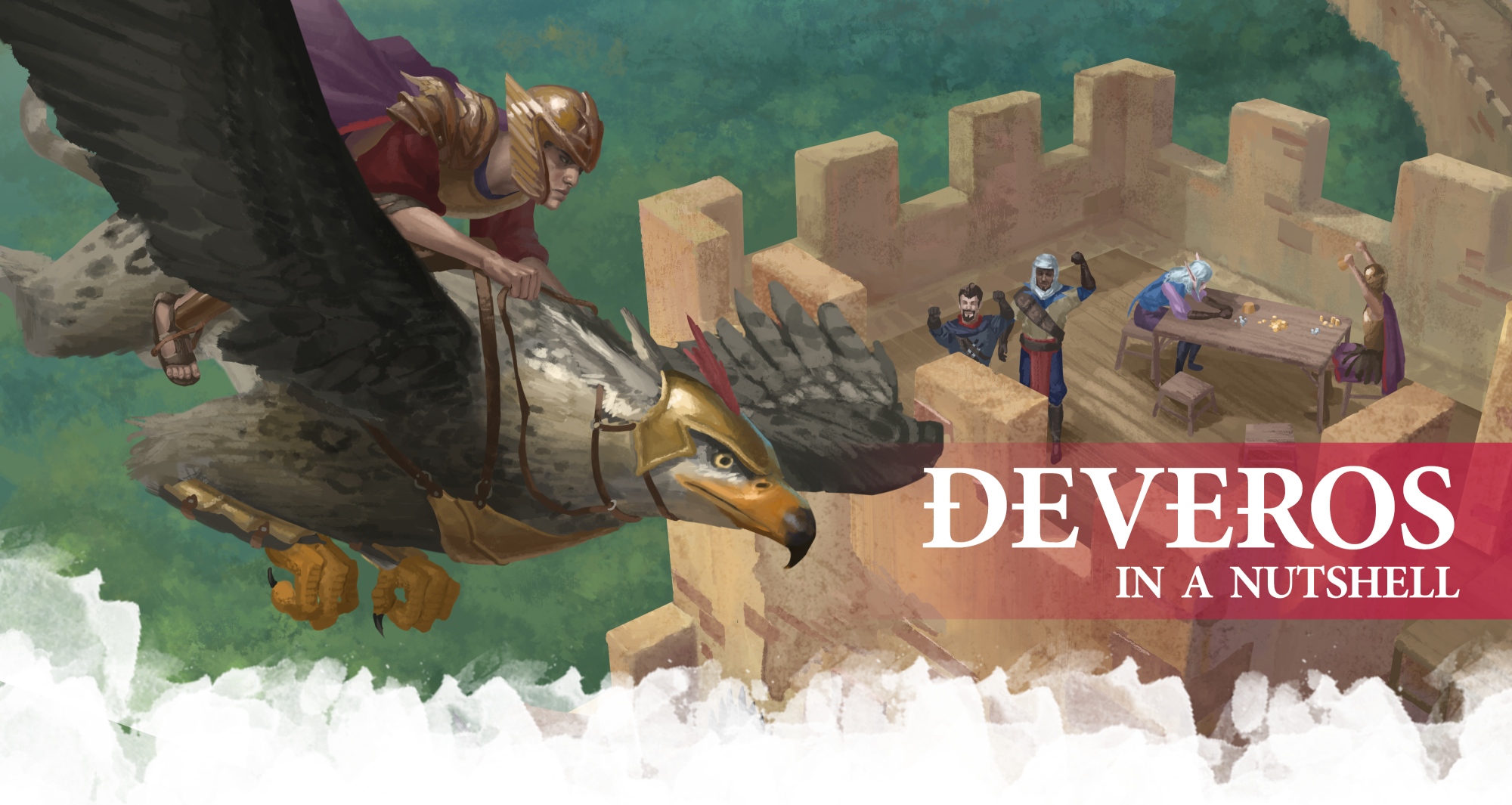 Deveros In A Nutshell
Deveros, The Amethyst Crown is a high fantasy 5th Edition city campaign setting publishing in 2023 after four years of development. We are also looking at publishing for Pathfinder 2nd Edition in 2024. This document, Deveros in a Nutshell, serves as an early insight into the world of Vynestra, the culture of the Aldarin Empire, and the metropolis of Deveros ahead of the Kickstarter next year. The setting draws heavy inspiration from the culture of the Late Roman Republic; Deveros itself evokes a blend of ancient Rome and modern Venice.
This preview contains:
A brief introduction to the universe of Vynestra.
An overview of how Vynestra works for both gamemasters and players.
A cultural insight into the lives of the Aldarins, a fantasy group of humans inspired by the peoples of the Roman Republic.
A preview into embers, an optional rule system for Vynestra, allowing both PCs and NPCs to ascend as demigods and attain powerful abilities.
A select preview of spells, feats, and backgrounds from the main publication.
A quick start guide to the city of Deveros including new rulesets, such as for bathing and making offerings to the gods.
The full version of one of Deveros's twenty districts: Cruorse Isle, an island of gladiators, entertainment, and rife gang warfare.
A full free adventure — "Late Shipments" — which takes PCs from level 1 to 3 while introducing them to the culture of Aldarin and the troublesome gangs of Cruorse Isle.
To read more about Deveros, or to join our mailing list to receive updates on when our Kickstarter goes live, head over to www.vynestra.com

Looking for some music to accompany your Deveros game? We've got you sorted!
Download